Rose Shower/Bath Fizzie with Dead Sea Salt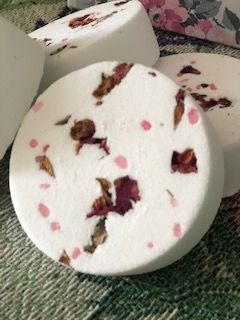 This Rose Shower/Bath Fizzie smells just like a fresh cut rose. Soothing and sweet just the right balance and I love the way it makes your skin feel after being in the bath.
Relaxing and enjoyable takes your mind off your troubles and you get the minerals from the dead sea salt too!
Just like picking a real rose and having a bouquet in the room.