Honeymilk & Oatmeal Soap with Teatree Oil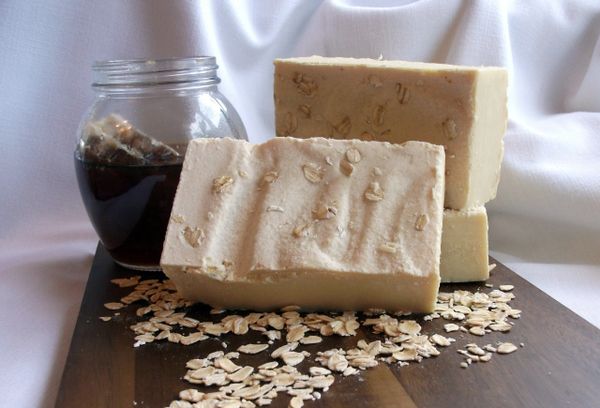 Honey Milk & Oatmeal: 
This soap is made with Stone ground oats, honey and milk, with additional tea tree oil. It is great for irritated or itchy skin. The oats is a mild exfoliate and the  coconut milk is an anti oxidant so this helps shed old skin cells causing the skin to look and feel soft. This is an all over body and facial soap, makes a great lather and rinses clean.