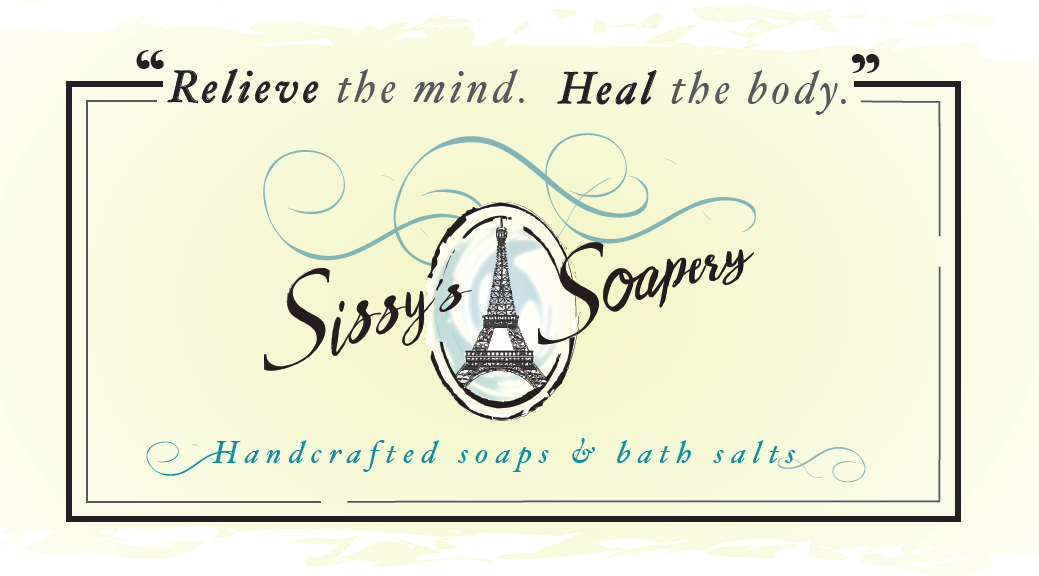 About Our Shop
Sissy's Soaps are made by hand, fresh weekly. Each soap, salt and bath bomb are made with
original
recipes

that have been time tested and are continually being evaluated to make sure that each bar, salt and bath bomb are the

best

quality that you can purchase.
The reason I know this is because I am the one always looking and making sure that whatever product leaves my shop I would also use in my home. With my soaps you know exactly what you are using. I believe in keeping the products simple but also using the best ingredient possible for your body and your skin. Hopefully once you use my soap you will understand that this soap is not like everyone else's, this soap leaves your skin feeling moisturized and nourished, just like it should. I even have clients tell me that they stopped using lotion after using my soaps for only a short time.
If you are one of my current clients I want to say Thank you! for your continued support and if you are new to my site, look around and see what appeals to you the most. I know whatever your choice it will be a good one!
Enjoy your life, and Enjoy your soap!
Sissy
Chief Soapstress and Owner