Peppermint & Himalayan Salt Bath Fizzie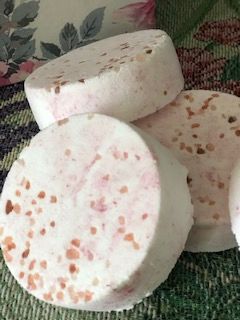 WOW! What a fantastic Smell! 
Have a stuffed up nose or allergies, headache or migraine. This Shower/Bath Fizzie is for you.
Peppermint is a known essential oil that has wonderful aroma therapy properties. Placing this fizzie in the shower will fill the entire area with the wonderful aroma of Peppermint. Peppermint will help stimulate your mind and refresh your overall demeanor.
They can also be used in a foot-soak to help relieve tired, aching feet!