Peppermint Eucalyptus Dead Sea Salt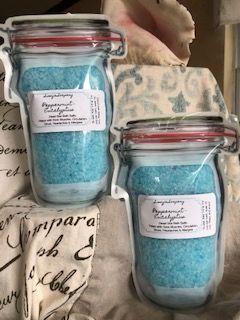 One of the finest salts on the planet! Dead Sea Salts are rich in minerals by themselves but when essential oils are added it makes them Extra Special.
Peppermint Eucalyptus salts are great for Headaches, Migraines, Allergies, Sore Muscles, Circulation and also for aroma therapy. When added to the bath will help with leg cramps and it is also a great way to replace minerals in the body naturally.
These are reusable 2 pound bags, that equal about 12 baths.