Honey Milk & Oatmeal Shower/Bath Fizzie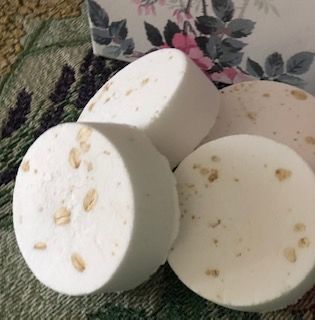 You are going to love these New Shower/Bath Fizzies!
Each are hand made with skin softening soda and moisturizing coconut oil. 
You can use in the shower as Aroma Therapy or you can use in the bath like a bath bomb, either way you will enjoy the wonderful fragrance of soothing honey, milk and the skin softening oats. (these can also be broken to use pieces)
Pair with the Honey Milk & Oatmeal soap for a fantastic bathing experience. Bring the Spa to your Home.