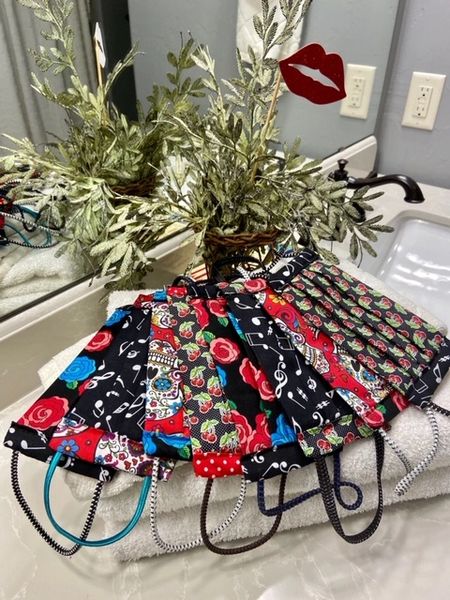 This face mask was made by a local artisan that has a way with material and patterns. This is a non medical mask that can be worn when heading out for daily errands or by those in the medical field that do not require the medical mask. They are double cotton and machine washable. 
We will do our best to match the options that you select, realize that they are random patterns so that you know we will make sure male masks reflect the typical male patterns, and female will do the same.
We want to help prevent the spread of a virus so this will assist in that process. 
Custom orders are also available upon request.